The best platforms to by and sell NFT
Blusoftech News brings you the best platform to buy, sell and create NFTS.
Mintable
Backed by American multimillionaire Mark Cuban, Mintable is a platform for buying and selling NFT that aims to become an open market, similar to OpenSea.
The platform, which works with the red ethereum, also allows the minting of NFT for content creators who want to sell their work as digital assets. However, one of its advantages is that it allows you to create them without charging fees (or gas). You just need to connect your cryptocurrency billet and connect it to Mintable to facilitate transactions.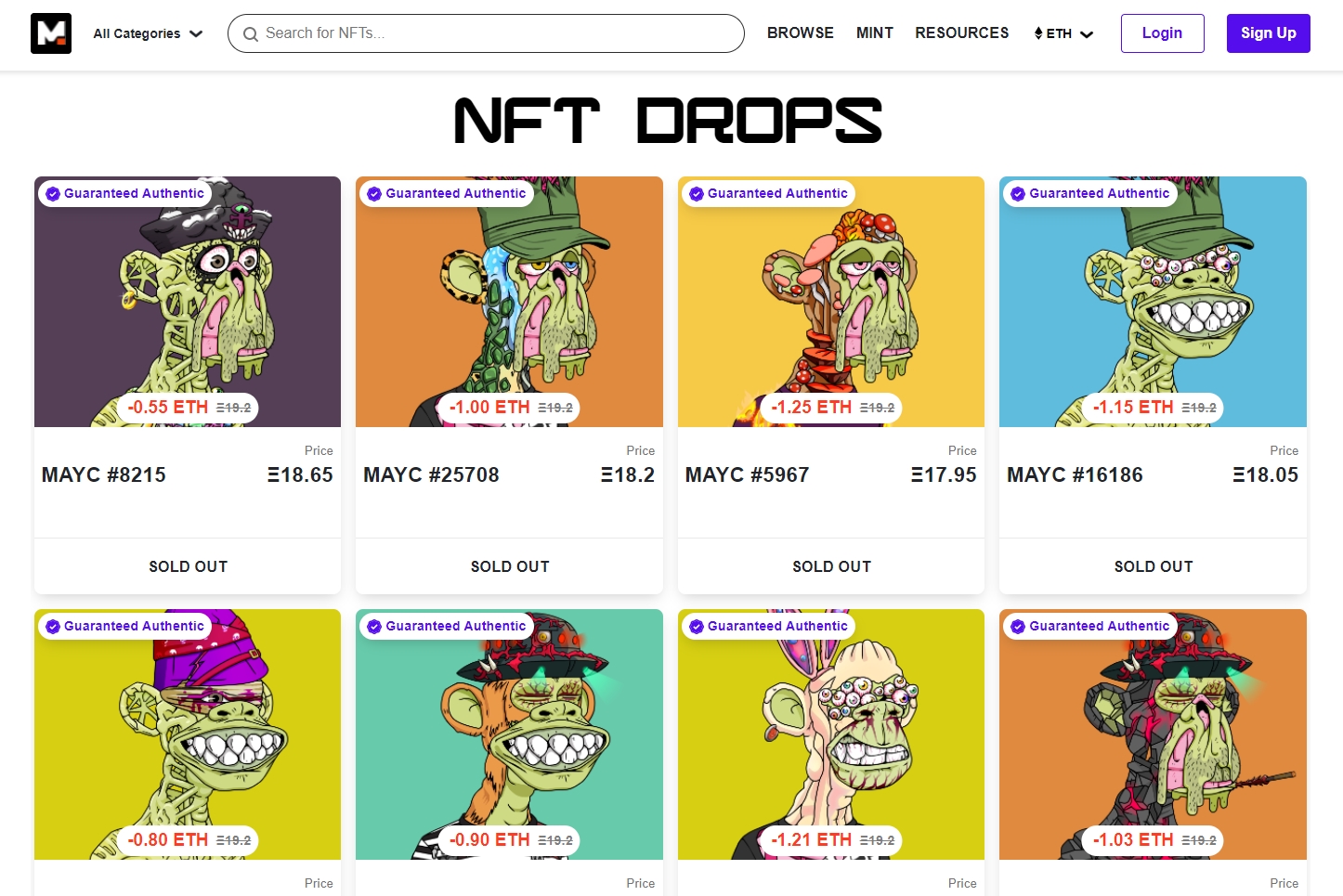 Rarible
Launched in 2020, Rarible is considered one of the best platforms to trade NTF, behind OpenSea. It is a decentralized market, which offers a direct trading experience. Account with a clean and clear interface, which allows you to know the NTFs who are understanding the trends, the best sellers and buyers of the last days and explore topics that are of interest to you.

Eternity
Ethernity is a platform that allows the sale of exclusive and limited edition NFTs, with a special focus on sports, such as football or American football. Of course, figures like footballers Lionel Messi and Luis Suárez have joined this portal. Ethernity offers the mechanisms to buy an NFT: if the owner of an NFT has been transacted on the platform wants to sell it. The platform falls with 75 percent of the sale, while the rest is given to the artist. Operates with Ethereum.
OpenSea
OpenSea, which defines itself as the largest NFT platform, offers a variety of non-fungible tokens, such as works of art, domain names, collectible cards, among others. Digital objects comply with the ERC-721 and ERC-1155 standards –which guarantee authenticity and exclusivity– in collections such as Axies, domain names ENS (Ethereum Name Service), CryptoKitties, Decentraland, among others. It provides access to a free mining tool to create your own NFT, without the need to write a single line of code. In addition to the subastas, OpenSea allows you to sell articles at fixed prices.
Valuables
Unlike other NFT buying and selling sites, Valuables only allows you to sell "autographed" tweets by their creators. Indeed, it was the platform chosen by the founder of Twitter, Jack Dorsey, to support the first tuit of the story for $2.9 million dollars. You can review the submissions in progress or enter the link for any message and decide if you want to sell or buy it. All transactions are carried out through the MetaMask billetera, which works with ethereum.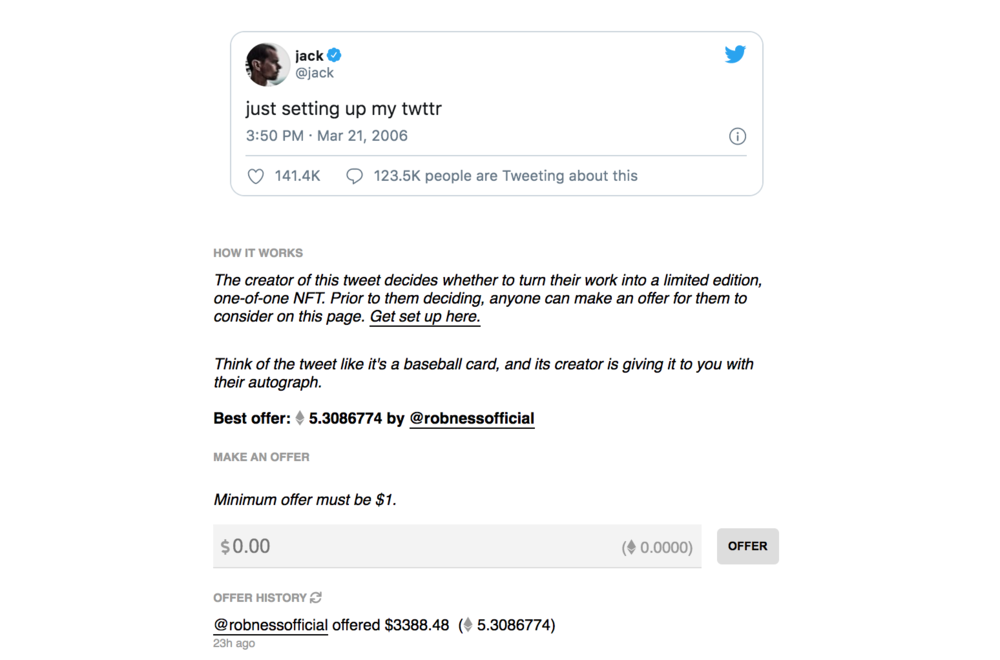 Axie Marketplace
Axie Marketplace is the online store of the Axie Infinity video game, where you can buy axes, how to name the creatures that can be sold and trained to face those who poseen other players. Users can buy axes, land and other elements such as NFT to use them within the game. As Axie Shards tokens are based on the Ethereum chain, they can be traded on multiple NFT markets.
Super
SuperRare defines itself as a mix between Christie's and Instagram, which seeks to facilitate the collection of digital art and which users assume it is on social networks with a personal gallery. It is a site aimed at those who seek to buy and sell exclusive digital works: they are identified with a unique, protected and traceable token in the ERC-721 standard block chain.
Nifty Gateway
Founded in 2018 by the brothers Duncan and Griffin Cock Foster, Nifty Gateway also follows the centralized model for buying and selling digital assets. Its strategy consists of associating with artists and brands to create exclusive and limited-edition collections.